February 27, 2015
Navion Norvegia will be converted into Pioneiro de Libra FPSO
On 30 September 2014, the OOGTK Joint Venture, composed of Teekay Petrojarl AS and Odebrecht Oil and Gas SA, began the conversion of a Suezmax tanker to an FPSO unit. The 1995-built shuttle tanker, Navion Norvegia, has concluded her service. With the conversion of Navion Norvegia, OOGTK Joint Venture has extended the life of the vessel, providing her with up to 12 years of future operations at the Libra Field in the Santos Basin in Brazil.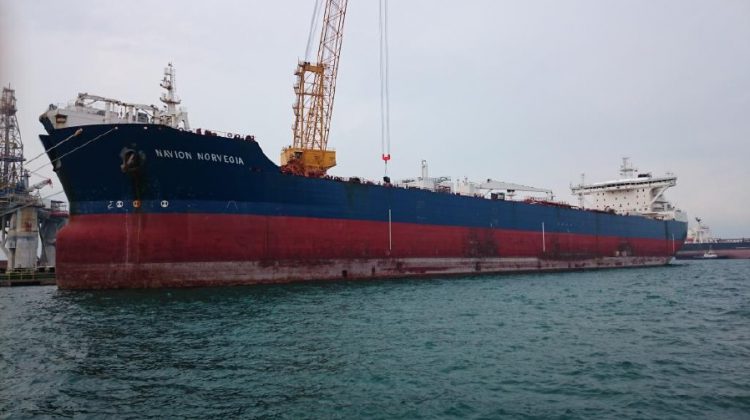 Navion Norvegia will be converted into Pioneiro de Libra FPSO and will operate under Petrobras. The Libra Field is, besides Petrobras, the consortium leader, developed by Total, Shell, CNOOC and CNPC. Operations are scheduled to commence in 2016.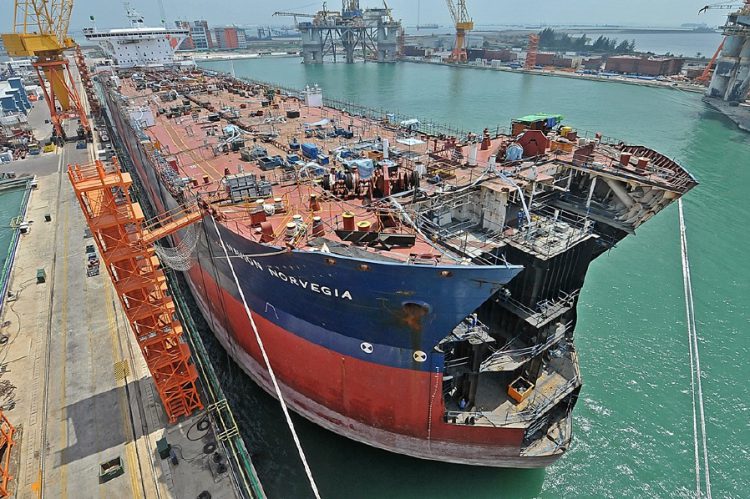 During 2015 and 2016, Navion Norvegia will be converted at the Jurong Shipyard in Singapore. The conversion is well underway. Engineering work on topside module and the turret swivel is already being carried out. At the moment, removal of all non-required installations on board and verification of hull status are the immediate, existing tasks at hand. At the Libra Field, Pioneiro de Libra FPSO will be moored by a turret mooring system at 2400 meter water depth. The FPSO will be located approximate 180 kilometers off the coast of Brazil.