May 10, 2019
A company is often reflected in the personality of its leader. Think Jobs, Ballmer, Musk. Is Teekay similarly cast? What Teekay description first comes to mind when we say "Evensen" or "Karlshoej"?

This episode, we look at the type of company we have been during various eras, the personalities of those who drove us forward, and the people who swept up behind them. Expect expert analysis and behind-the-scenes insights from those who have lived through them and with them. 

We are talking the power behind the throne, challenge and change, office marriages, learning cultures and lashings of Teekay SPIRIT, of course.
Thanks to Executive Assistant to three Teekay CEOs, Theresa Murray for her knowledge and enduring support in Vancouver, and John Adams for the discussions and history lessons – he is sitting in the front row of the header photo, alongside three of the five Teekay CEOs we talk about in the podcast.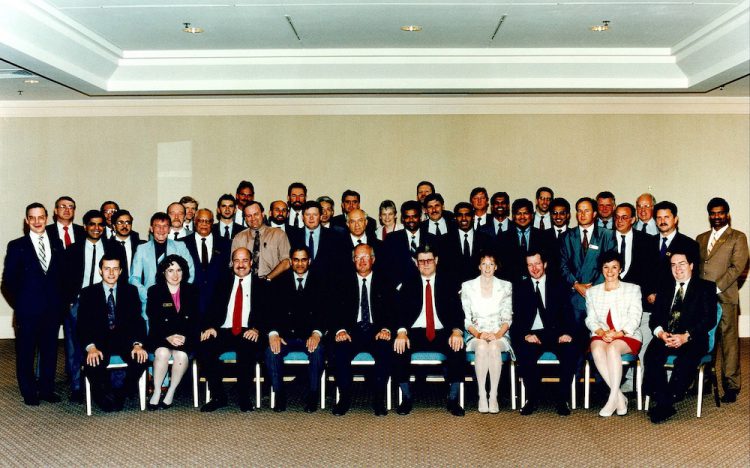 If you have feedback on the podcast, feel free to share your thoughts at media@teekay.com
Can't get enough of the podcast? Listen to our other episodes in our podcast archive.