January 16, 2017
"From the day you put your overalls on, until the day you take them off again, it's all about professionalism"
"From the day you put your overalls on, till the day you take them off again, then it's all about professionalism" says Captain Nick Durant – a man who has spent his whole life at sea and is one of only 400 Mooring Masters in the world qualified to conduct ship-to-ship oil transfers.
"I'm still totally addicted to to everything that has to do with being a sea man… it's my life"
Growing up in Skelmorlie, a small village in Scotland, Nick has always had a natural affinity for the sea. "I was born by the seaside, I lived by the seaside, I've seen ships every day of my life." At the age of 10, his father bought a small sailing yacht and he's been addicted ever since. In fact, the sea life has been a bit of a family trade. His father worked on the supply side of the British Royal Navy, his grandfather was a shipbuilder and his great-grandfather was a sheet metal worker on the Queen Mary.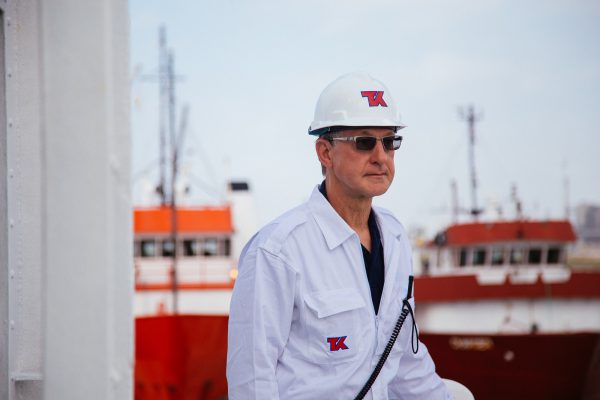 "Driving the ship gives you a great deal of job satisfaction and for a person like myself it's just perfect"
He began to pursue his love for sailing at the age of 16 and progressed from there. Over the years, he was promoted from an Officer Cadet, to Third Officer, Chief Officer and eventually Captain. After 17 years as a ship's Captain, becoming a Mooring Master was the next natural step for Nick. He now has the unique opportunity to handle different vessels every day and deliver a world class service by putting ships together at sea during ship-to-ship oil transfers. "A Mooring Master is actually doing what a Captain has trained his whole life to be. He is the fellow who drives the ship – and that comes with a great deal of job satisfaction."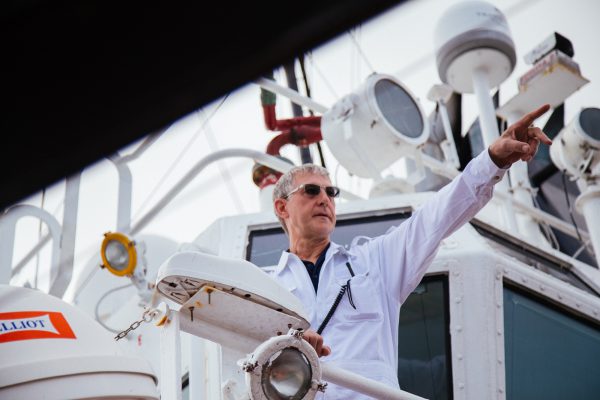 "It's all about the passion to continue and keep the job moving"
Being a Mooring Master is not without challenges. "With the shipping industry being a 24 hour business, the concept of a day doesn't apply. We operate when there is work to be done and we do the job." At times, this job can be difficult, stressful and very wearing. "You are handling ships in extreme conditions. In conditions when you first meet as a trainee mooring master you think you can't possibly do this." Yet as Nick puts it, "it's all about having the passion to continue and keep the job moving."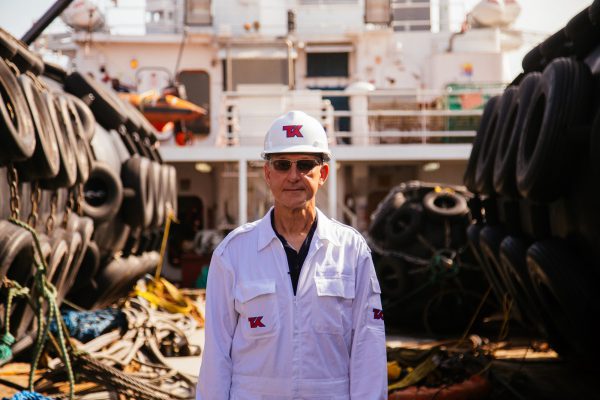 "Everything depends on teamwork"
But none of this would be possible without teamwork and collaboration. Nick relies on his team – both on shore and at sea – to carry out these complex operations. "Everything depends on teamwork," he says. "Although we are selling the skill of the Mooring Master, to get him out there and give him the support that he needs, we have a huge backup team. We all pool together and it works, it really works."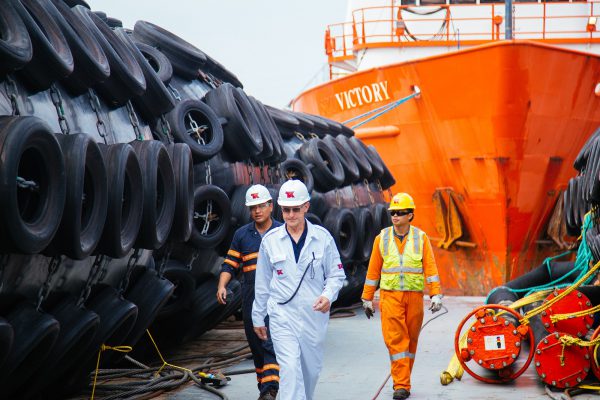 During his life at sea, Nick has traveled the world and back many times over. His adventures have taken him to more than 200 foreign cities around the globe. Over the course of his career as a Mooring Master, he has completed more than 400 ship-to-ship transfers. Though no day is ever the same, one thing is guaranteed: Nick's commitment to doing things right. It is his undeniable passion for his work and emphasis on teamwork that contribute to making Teekay Tankers' vision a reality.
To learn more stories and videos from the #OneTankerTeam, check out: