November 2, 2016
"I like change and I like learning new things"
"I like change and I like learning new things" says Ozlem Kir, Business Development Manager in Teekay Tankers. She's been part of Teekay since 2008 and every year has been a new experience for her. From Voyage Manager to Freight Trader, Middle Office Manager to now Business Development Manager, Ozlem has dived into every aspect of the Commercial world in marine shipping.
"What's this all about? Why can I not do it?""
Born and raised in Izmir, a city on Turkey's Aegean coast, Ozlem's interest in shipping started since she was very little. "I didn't know many people who worked in shipping, certainly not many females. That was one of my motivations. What's this all about? Why can I not do it?" Her drive led her to move to London to learn English and months later she found herself applying for a Masters in Shipping.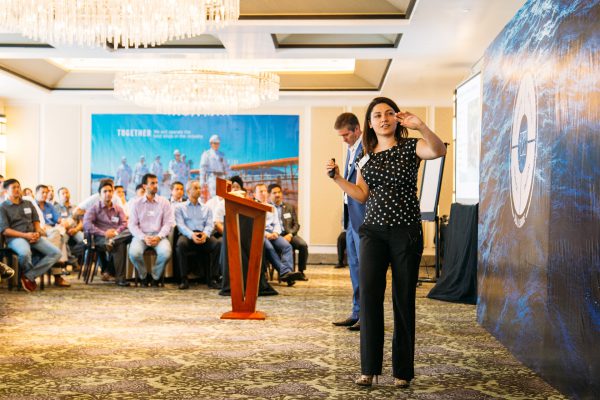 "Can I do something else?"
Ozlem's curiosity and eagerness to learn have brought her many new opportunities. Her first role in Teekay was as a Voyage Manager where she learned the core of the business but she knew that was only the beginning. "I always thought this is not what I am going to do for the next 10 years. Then I voiced myself and said: Can I do something else?"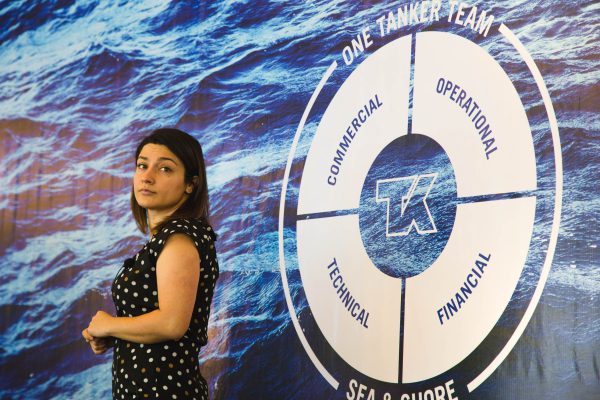 "It was great to operate the vessel that I had helped fixed."
"It was great to operate the vessel that I had helped fixed." Ozlem also supported the team as a Freight Trader where she learned the front-end aspect of the business – meeting with brokers and customers. "Then I moved into a Middle Office Manager role and there after I was able to join the Business Development team and now I am in Singapore."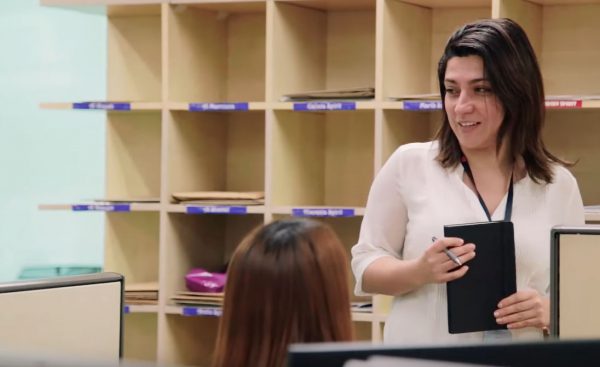 "I get to see different cultures and different countries but there's one Teekay way in all of them."
Switching roles wasn't just it. Every role has taken Ozlem to a different city and allowed her to experience life in multiple offices including Houston, London, Vancouver and Singapore. "I get to see different cultures and different countries but there's one Teekay way in all of them. Teekay is such a unique place to explore and experience different cultures."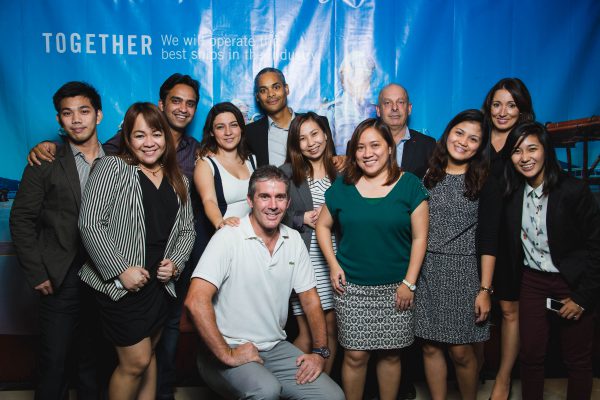 "Personally I like change and that's how I look at my career."
"Personally I like change and that's how I look at my career. Shipping as an industry provides that. Teekay is always reacting to the market and the changes. I look at these changes as opportunities."
For more #OneTankerTeam stories, check out: